About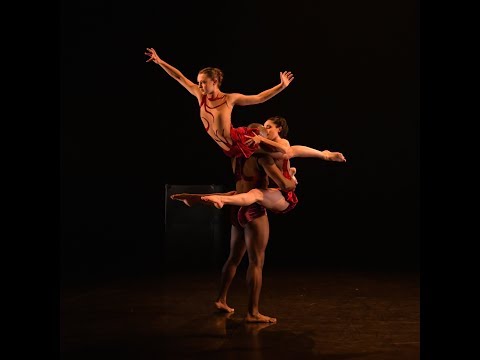 Named 'Best premiere' as part of the Critics' Choice in Dance Europe Magazine, Calyx debuted in 2017 and is making a name for first-time choreographer and company dancer, Sandrine Monin.  Described by the Magazine as 'the first thrilling manifestation of an interesting new choreographic voice' Calyx has been inspired by the infamous 'Flowers of Evil' by Charles Baudelaire, and sees love as both muse and curse. The work explores the themes of beauty, desire, sin and decadence, set to a sweeping original score by composer Roberto Rusconi.
[Calyx being the outermost whorl of parts that form a flower. A bud, a husk a wrapping]
Critics Choice 'Best Premiere 2017'- Dance Europe
"Moodily enigmatic"– The Guardian 
Phoenix Dance Theatre is delighted to be showing Calyx  as part of their Mixed Programme 2018 alongside Shadows and Windrush.
Theatre by the Lake, Keswick
20 Feb 2018
Everyman, Cheltenham
27 Feb 2018
Cast Doncaster
7 March 2018
Curve, Leicester
9-10 March 2018
Schrittmacher Festival, Aachen Germany
22-25 March 2018
Peacock Theatre, Sadlers wells, London
26-28 April 2018
MAC, Birmingham Arts Centre
4-5 May 2018
Northern Stage, Newcastle
9-10 May 2018